Burstcoin made easy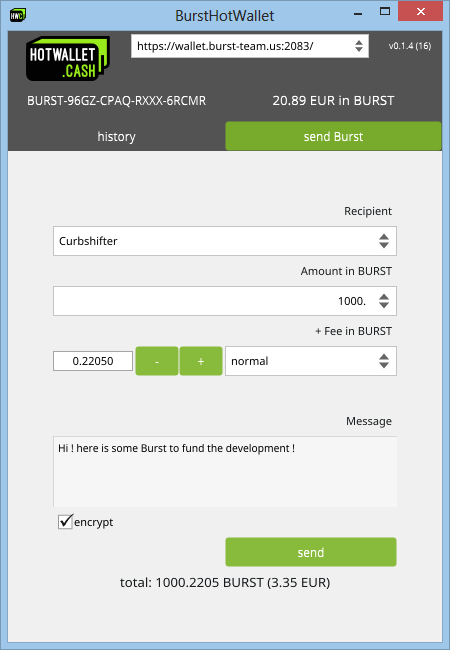 A small & easy app to send and receive Burstcoin.
Simple browser buy buttons for easy shop and dApp integration.
Use aliases and (encrypted) messages.
Export a CSV file with your transactions.
Can display in other currencies(BTC/USD/EUR/..) (coinmarketcap free API account compatible)
Lists multi-out balance changes.Planned support for CIP-multiout-reverse
Import, export and PIN protect your pass phrase.
Automatic fee suggestions.
Released under Open source (GLPv3), build it yourself or download it here: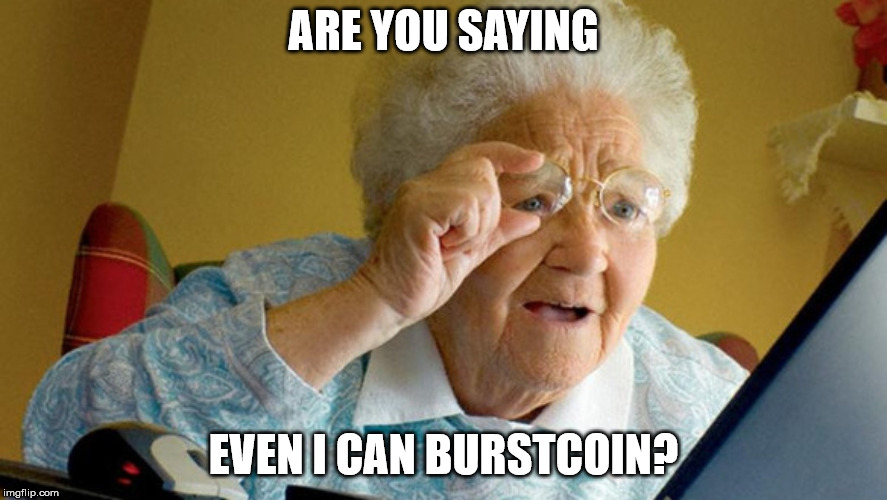 YES ! :)
This hot wallet is designed to make Burstcoin easy for small everyday payments. If you are storing large amounts you should use cold storage.
Help me support Burstcoin adoption Burst alias: CurbShifterBURST-WN56-VW53-7B6V-9YAFW